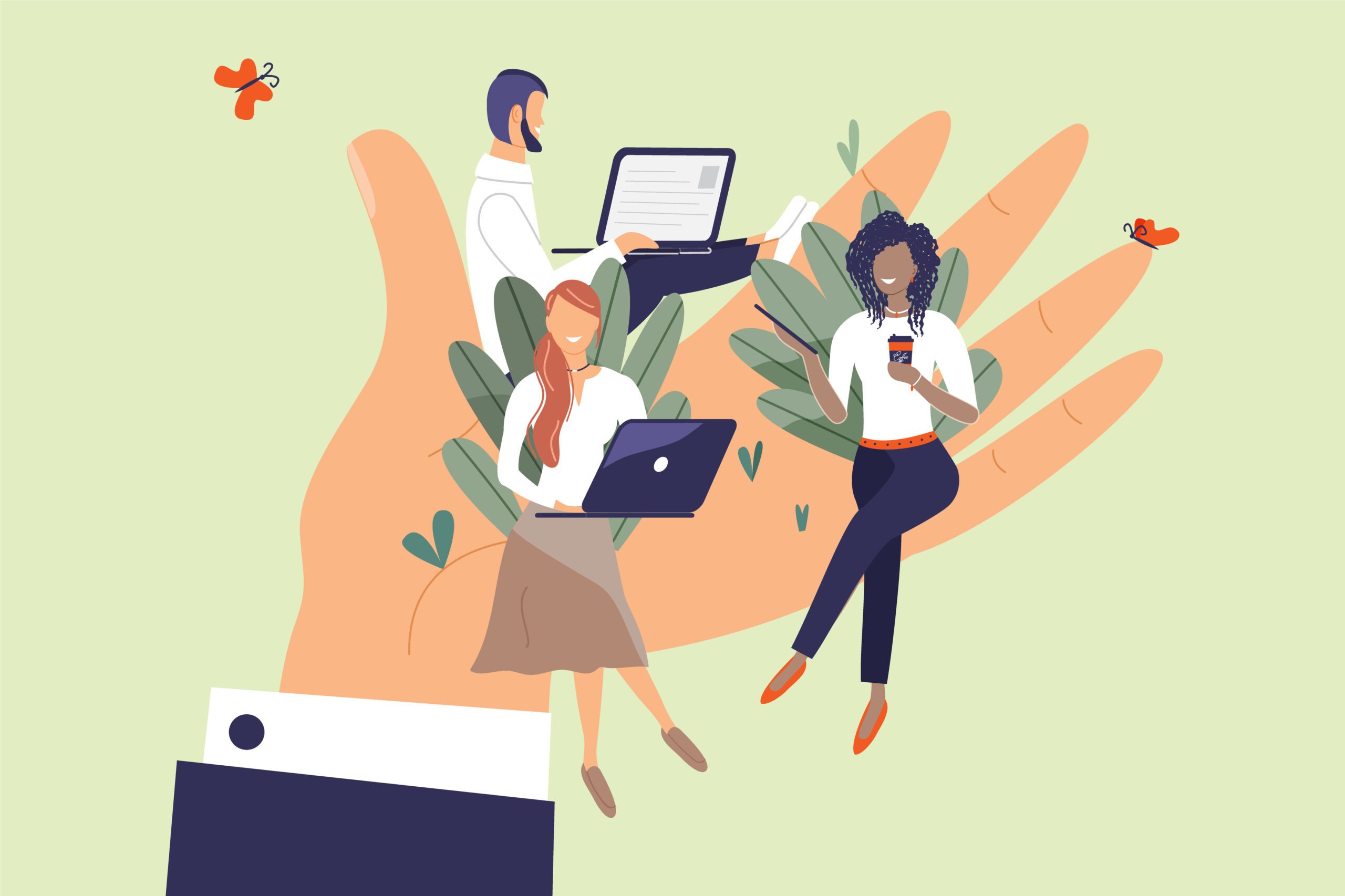 Cultivating a culture of caring is a business imperative 
Job satisfaction and happiness at work are essential for productivity, engagement and motivation. Basic working conditions are no longer enough to inspire employees' enthusiasm and achieve the best results.
Alone 15 percent one billion full-time workers worldwide are satisfied with their jobs and engaged in their daily responsibilities. Their misfortune too affected business growth, revenue and productivity. More than $500 billion is lost each year due to unengaged and disgruntled employees who feel no sense of belonging.
Organizations should listen to employee ideas, thoughts, and suggestions when implementing new policies and strategies to increase attraction, retention, and foster business continuity. Research shows companies foster a culture of caring reduce turnover by creating a space where employees feel a sense of belonging.
A culture of caring exists in work environments where every employee is valued equally and receives fair treatment and people feel connected to the values, goals and mission of the company. In a culture of caring, employers recognize the authenticity of their employees and ensure that they feel comfortable and satisfied with their assignments. They build a tight-knit community that allows the company culture to thrive and resonate with people, which is necessary to reach the target audience and attract qualified candidates.
A culture of caring also plays a central role in encouraging employees to stay with the company and contribute to its growth.
Benefits of a Culture of Caring
Increases productivity
When people work in welcoming, fair and just work environments, they become more eager to contribute to team results and company goals. They love their tasks and want to go further. Companies that fail to meet the needs of their employees will struggle with low performance and low morale. A culture of caring also consists of adapting the approach to different workers and identifying how to stimulate their motivation. For example, employees prefer to work alone 86 percent time. However, interactivity can increase their productivity by 89 percent.
Boosts engagement
According to Galop, 64% of employees are disengaged from work. They provide minimal effort and mentally check when they are in the office. This usually happens because employees are burned, are bored and do not trust their employers. A bad corporate culture also causes people to hate their jobs and only work for their wages. Employers should create environments where workers feel motivated to immerse themselves in their tasks.
Improve connections at work
Positive interactions play an important role in job satisfaction. Without it, employees may feel isolated, alone and excluded. A culture of caring thrives on close ties. Employers should look for ways to bring people together and help them develop a sense of belonging.
Help build community
Human-centered workplaces make it much easier to create a community of like-minded people and ensure that people work together to achieve team goals. This makes them more comfortable and leverages different perspectives to generate innovative solutions.
Encourages employees to be authentic themselves
Employees who feel uncomfortable in their company are often reluctant to share their opinions, ideas and thoughts. Instead of being authentic themselves, they hold back and avoid expressing their views. Employers who cultivate a culture of caring encourage everyone to be who they are and show what makes them unique.
Workers are more likely to trust employers
Companies that make people angry, scared and neglected usually fail to earn the trust of their employees. As a result, workers can avoid attending meetings or contacting their employer when they encounter problems.
Higher income
An effective caring culture leads to more productive workplaces and engaged employees. Thanks to this, companies achieve their goals, improve their performance and achieve higher revenues.
Competitive advantage
Employers no longer have a say in the labor market due to the shortage of talent. Job seekers can be selective and wait to find the best opportunities. It's essential to build an inclusive and happy workplace that welcomes everyone and provides top-notch benefits.
Risks of not building a culture of caring
Employees will struggle to find joy in their work
The goal of every workplace is not just to achieve financial and business goals, but also to have happy, productive employees who find joy in their work. It drives them forward every day, maintaining their engagement and performance. Without a culture of caring, employers will struggle to provide meaningful work and positive interactions in the office.
Workers will lose their intrinsic motivation
If employees aren't happy with their jobs and the way their employers treat them, they'll likely become demotivated and settle for average results. They must feel a sense of belonging and resonate with the corporate culture. Otherwise, workers lose their intrinsic motivation, leading to disengagement and, in the worst case, turnover. According to to researchemployees cost their company the equivalent of 18% of their salary when they are not hired.
Top talent could choose an employer with a stronger culture of caring
Attracting talent is a top priority for most companies. Employers need attractive benefits to attract job seekers, and a culture of caring is a unique competitive advantage.
Employees might feel disconnected from their colleagues and workplace
Work environments without close-knit communities, inclusion, and fair conditions alienate employees from their jobs, workplaces, and co-workers. People become mentally disconnected and lose interest in developing relationships, leading to poor performance and below average results.
Employers must foster a culture of caring, support their hires and respond to their needs. By listening to their thoughts and expectations, companies develop more equitable and inclusive workplaces, where people do their jobs because they want to, not because they have to.
This article is the first in a three-part series on building a culture of caring. Next: 10 tips for building a culture of caring.