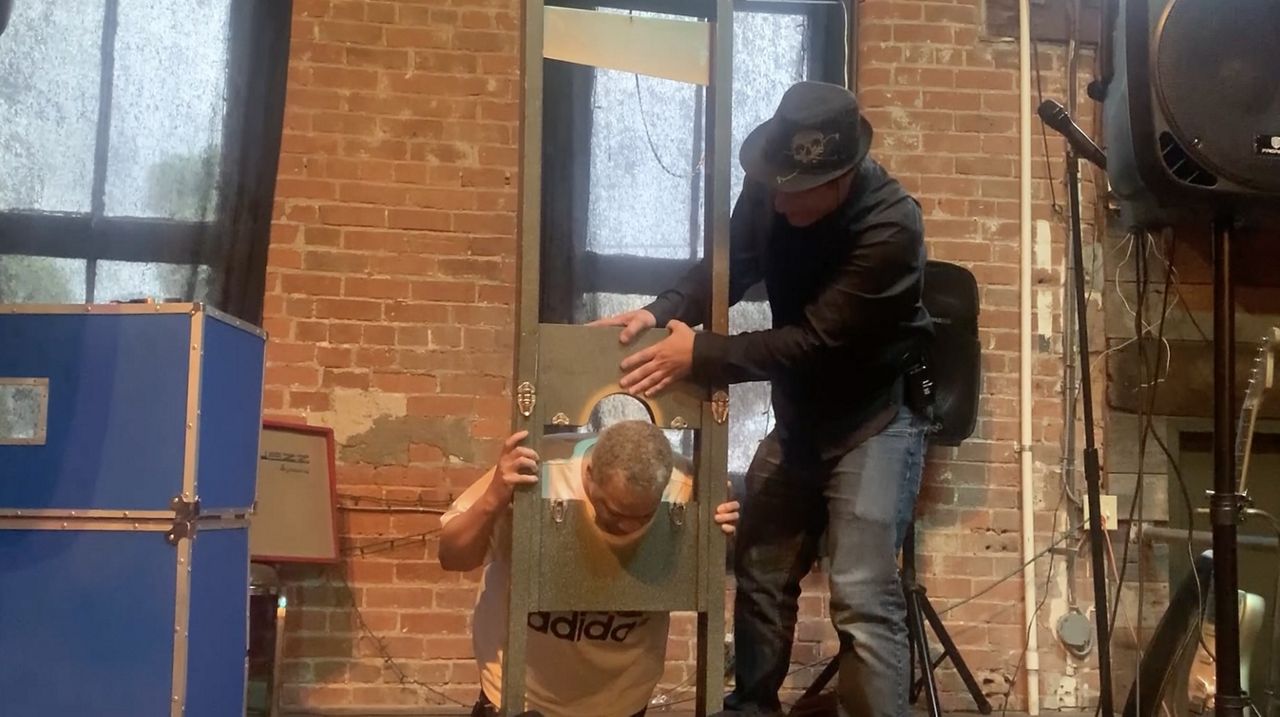 Mental health talent show returns to Cincinnati
CINCINNATI, Ohio — Staying active is one way to help improve mental health, according to a study by the National Institute on Mental Health. A special event highlighted the talents of those struggling with their mental health.
---
What do you want to know
The Mental Health Talent Show kicked off Memorial Day weekend
The event showcased the talents of people struggling with their mental health
Performer Frank Kyle showed off his magic tricks during the show
He says magic helps him relieve his PTSD and depression
---
Doing magic is what Frank Kyle said he does best. He demonstrated his skills at the fifth edition of the Mental Health Talent Show.
Founder Chaz Walker, with the help of other local organizations, organizes the event every year.
"I love how the audience reacts and how amazed they are and I love making people happy," Kyle said.
Magic isn't new to Kyle. He's been doing it for 30 years – hoping to follow in the footsteps of one of the best.
"David Copperfield was one of the greatest magicians in the world when I was a kid," he said. "He was the one who inspired me, so I went ahead and tried to be like him."
Getting on stage can be nerve-wracking for anyone, but Kyle is thrilled to impress the audience. He said seeing all those smiles was the magic trick for his own emotional well-being.
"It makes me happy because, like I said earlier, I love making people happy," Kyle said. "So it makes me happy to see other people happy."
Kyle was among more than a dozen people to perform at the talent show. He said he was grateful to show off his skills and uplift others' hearts.
"If I can integrate making people happy with my magic, it makes me feel good inside," Kyle said.