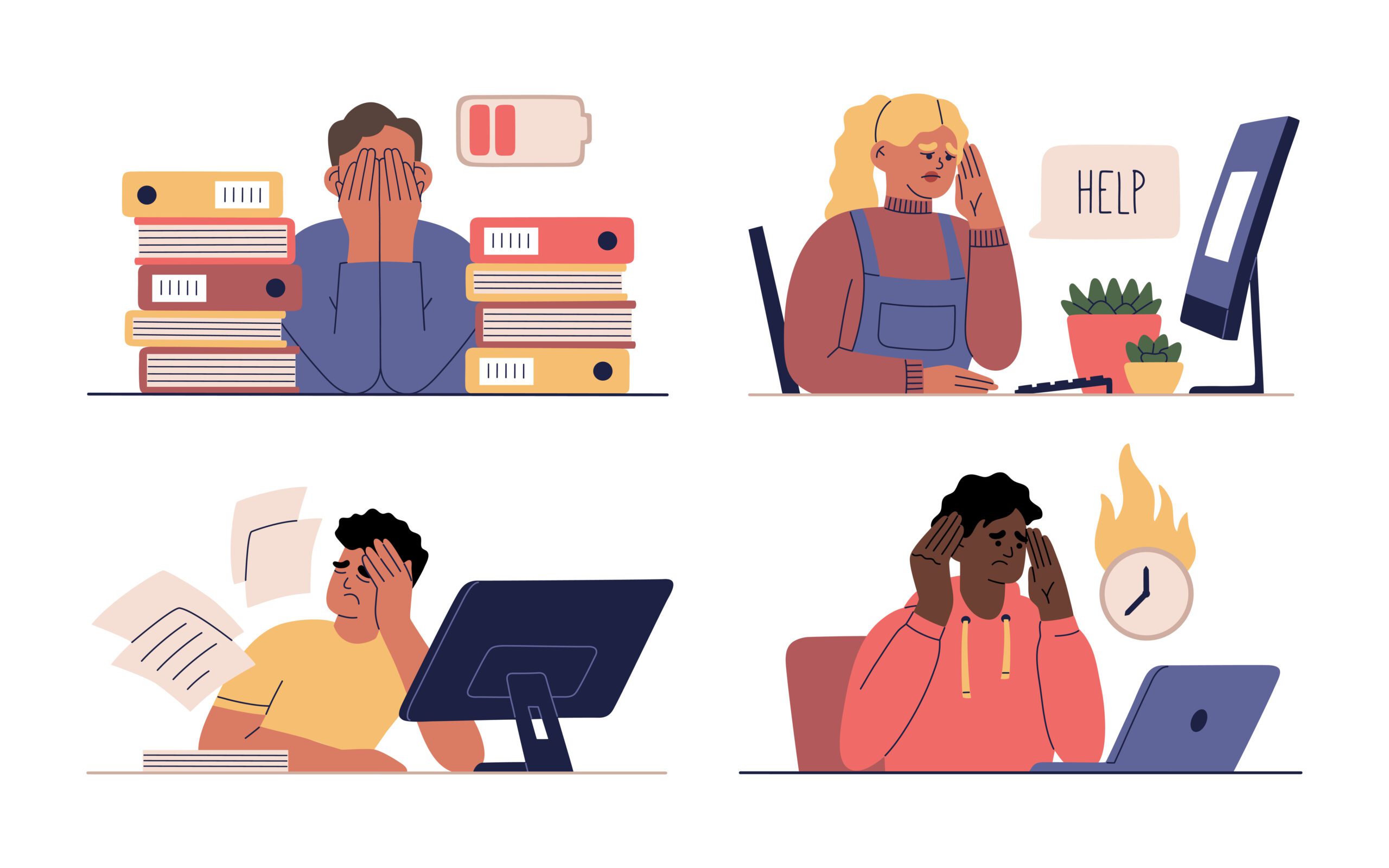 4 Essential Workforce Talent Considerations for Healthy Productivity
Companies focused on sustainable productivity in the workplace can support peak performance alongside employee well-being.
Over the past two years, we've learned that remote/hybrid work can be wildly successful; However, as The Great Resignation shows us, misaligned leadership and inadequate resources can put an organization's talent at great risk.
The ActivTrak Productivity Lab 2022 State of the Workplace Report recently uncovered new findings on employee burnout, productivity, flexibility, collaboration, and focus. This information offers clear guidance for leaders and managers on how to help employees maintain healthy levels of productivity in the new era of remote and hybrid working. Below are the top four workforce talent considerations for healthy productivity.
1. To combat workplace burnout, develop a warning sign mechanism.
Burnout, fatigue and stress are major concerns for business leaders in all industries, and rightly so. According to the report, a third of employees still face the risk of burnout. Although the data tells a daunting story, there are clear ways for leaders to get ahead of these statistics. To do this, they need to go beyond reactive metrics and focus on proactive warning signs.
Using workforce productivity data, leaders and managers can spot workload imbalances if they see employees working evenings and weekends. They can provide immediate coaching and mitigation strategies, whether it's shifting workload within the team, providing additional training, or changing staffing levels. Managers can also spot common distractions from too many messaging apps, meeting tools, and more. and developing operating standards to help employees avoid being overwhelmed by collaboration expectations.
If leaders want to get ahead of burnout, they can't just look back at exit interview data to know that burnout is a problem in their workplace. A transition to proactive indicators on an ongoing basis is essential, as burnout can take weeks to appear in some cases and in others take hold of an employee overnight.
2. Flexibility can be achieved, but only when clear expectations and social norms are in place.
As employees and employers seek more permanent flexibility options that meet both business and employee needs, clear social expectations and norms are essential for sustainable, long-term changes to any workplace policy. work place.
ActivTrak data reveals that between 2020 and 2021, employees increased their productivity efficiency by 40%. This means many employers and employees have cracked the remote work code, setting productive standards and expectations while providing the right technology solutions to enable hybrid and remote work situations.
According to our research, clear expectations and standards come in many forms; ranging from core work hours, established focus hours, and start time expectations, to name a few. While these practices are often unique to company cultures and operations, boundaries help inform productive behaviors in the workplace.
Leaders are encouraged to be clear in their expectations through their Workforce— both in the results they expect from employees and in the hours and work habits they adopt to achieve them.
3. Additional coaching tips and resources are key to developing optimal productivity habits.
While flexibility for employees has many benefits, such as higher levels of engagement, increased trust, and better retention, it also presents challenges.
The flexibility of developing one's own work schedule lends itself to experimentation, unexpected challenges, and misalignment of team preferences. It's important for leaders and managers with a broader organizational perspective to guide employees in assessing the good habits of flexibility and productivity that work for them.
According to research from the Productivity Lab, routines generate an extra hour of productivity per day, and employees with consistent start times are more productive than their peers. Such findings allow managers to coach employees in establishing habits that could make their jobs easier to perform.
Providing employees with insights into their personal productivity allows them to understand when they are most productive, focused, or collaborative throughout the day. For example, understanding break habits — whether they're taking enough and whether they need more time away from the screen — can help them optimize and manage their energy levels. At the same time, it helps to bring team-wide information to light so that personal work preferences can be balanced with team-wide collaboration needs.
Leaders must take responsibility for providing support and guidance alongside the flexibility choices they offer their employees.
4. Collaboration tools increase productivity and hinder it; teams should clearly align with their intended use.
Now that virtual collaboration has become essential to daily work, it is important to understand how it can increase productivity and hinder it.
ActivTrak research reveals deep work is hard to come by. Only 3% of employees have brainstorming sessions that last longer than 50 minutes, with 70% of employees averaging longer than 14 minutes. By analyzing the disruptions, we learned that collaboration tools are the number one source of distractions. While equipping our workforce with a host of collaboration tools to accommodate both synchronous and asynchronous communication styles, we need to be aware of the guidance and social norms that come with them.
Managers can address this challenge by setting goals for collaboration time throughout the week and encouraging employees to pay attention to the time they spend in meetings and messaging apps. Standards like setting calendar blocks for focus time (a welcome new feature in Google Workspace) can also help establish time expectations that employees shouldn't be disrupted. While brainstorming, problem-solving, and culture-building all rely on virtual collaboration forums, it's critical to ensure that these activities don't become exhausting activities that eventually lead to employee fatigue.
Look forward
With talent more distributed than ever, organizations need to design continuous feedback loops to ensure they keep burnout, fatigue, and stress at bay. Establishing proactive, rather than reactive, indicators will be essential in moving from solving the existing problem to proactively avoiding a problem in the future.