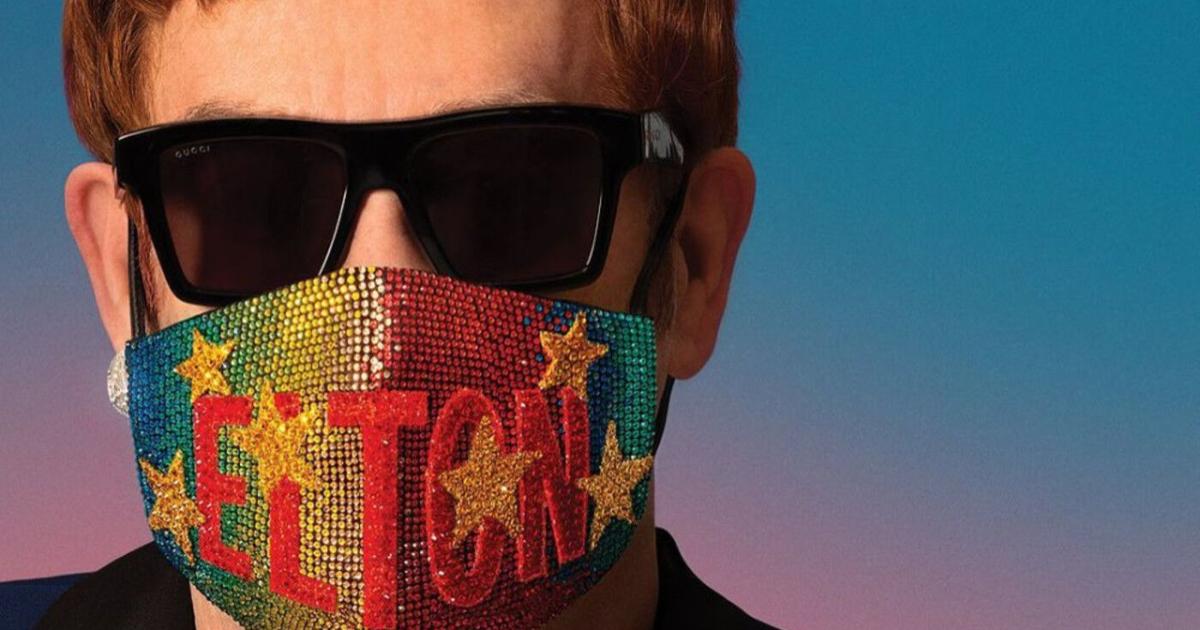 Elton John's album gives off talent show vibes | Culture & Leisure
Elton John's latest release, "The Lockdown Sessions," feels less like an album with guest artists and more like a talent show with Elton John as backing vocalist. This fun musical collaboration seems like the perfect antidote to a long and depressing lockdown.
For those who know him less, Elton John is an English singer, songwriter, pianist and composer born in 1947. Elton John has over thirty albums and he has over fifty top 40 hits in the UK Singles Chart and US Billboard Hot 100. Her tribute single "Candle in the Wind (1997)", rewritten in dedication to Diana, Princess of Wales, has sold over 33 million copies worldwide and is the best-selling single of all time. According to Billboard in 2019, John is the best solo artist in the history of the American charts. Needless to say, Elton John has one of the richest musical careers of all time.
This album consists of a plethora of musical styles represented by a very wide range of guest artists such as Young Thug, Nicki Minaj and Lil Nas X representing hip hop, Charlie Puth, Dua Lipa and Miley Cyrus from the pop genre, and some classic artists like Stevie Wonder, Eddie Vedder of Pearl Jam and Stevie Nicks of Fleetwood Mac. Musical diversity is the middle name of this album.
This album starts with "Cold Heart – PNAU Remix", a very groovy remix of "Cold Heart" by Elton John and Dua Lipa. This track has a fun falling bassline and high-pitched chiming synths that give this remix a light, toe-tapping feel. This is followed by "Always Love You," an eerie mix of Elton John's classic accompaniment set under a trap beat and rap lyrics by Young Thug and Nicki Minaj. To say this is a very odd combination would be an understatement, but somehow it works well in this context. I really liked this piece.
Probably the most interesting track on this album is "Nothing Else Matters", a Metallica song redone by Elton John, featuring Miley Cyrus, WATT, Yo-Yo ma, Robert Trujillo and Chad Smith. Just hearing Yo-Yo Ma, Elton John, Miley Cyrus and Metallica in the same sentence is crazy. You have the most prolific rock pianist of all time, a pop star, and the world's greatest classical cellist playing a metal song. It's a unique blend to say the least. This cover looks nothing like the original, but in a good way. It ends like a lighter version of a rock classic
My favorite on the album had to be "Orbit". This electronic song with SG Lewis is a deep house/synth pop song with a steady beat and a cool orchestral string section. It also has an interesting piece of muffled and distorted piano playing in the background.
I really like how Elton John made an album that featured other artists and not himself. It's almost as if after his immense musical success, he wanted to shine a light on other artists he loves and with whom he wants to collaborate. Many artists of his time did not support modern music; Elton John is the exception. He seems to embrace new music and new genres just as much as music from his own glory days. He takes every opportunity he can to create something truly unique with any artist of any genre.
The opinions expressed are those of the author and do not necessarily reflect those of The Torch.