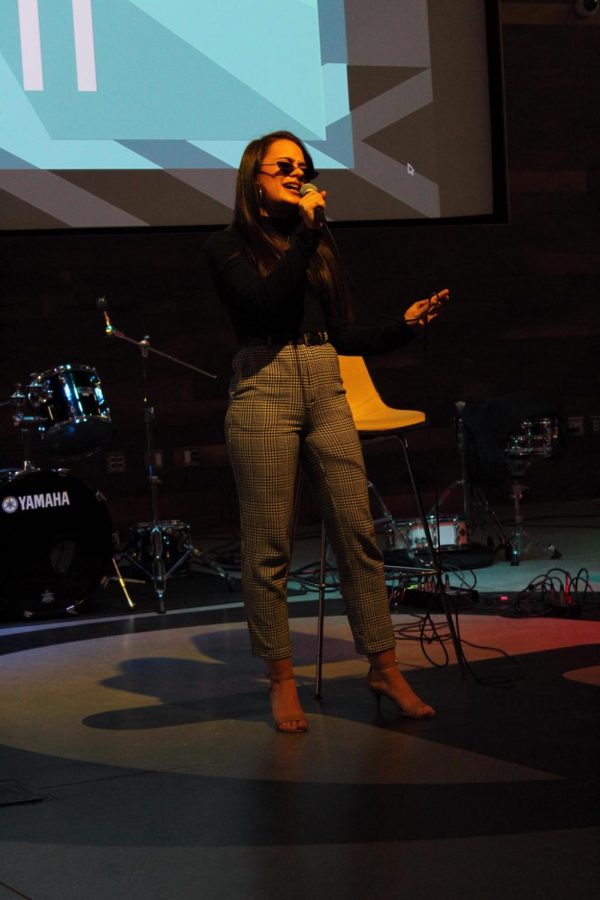 SPB's annual talent show is coming Nov. 18 – The Oakland Post
On Thursday, November 18 from 7-10 p.m., the Student Program Board's (SPB) entertaining annual talent show will showcase what OU students can do. The show will take place at The Habitat, as OU students are encouraged to attend (for free) and support their peers.
Viewers can expect to see a variety of talent on stage, including singing and dancing.
"In the past, we've had singers, musicians, dancers and comedians," said Stephanie Jurva, deputy director of the Office of Student Involvement (OSI). "Anything that can reasonably and safely be performed on stage is encouraged."
Cash prizes will be distributed to the three best artists of the evening. Winners will be selected by judges and one winner will be selected by the public.
"There are three judges: a professional musician, a professor from the School of Music, Drama and Dance and a staff member from OSI," said Joshua Robinson, chairman of the SPB. "We are looking for reviews based on technical performance and stage performance. All this with the aim of getting constructive feedback to help the performer in the future.
What makes OU's talent show different from your traditional TV talent show is that students get to see people they may know perform. In addition, students can go see the talent of their peers.
"It gives them a chance to see people they know perform," said Caleb Hardy, SPB's director of special events. "It also gives them a chance to see what their peers can do."
Talent shows, in general, offer attendees a unique opportunity to showcase their talent in front of a live crowd. Through this performance, they may be able to overcome their fear of being on stage, gain more confidence in their abilities, boost their self-esteem and practice their talent.
"They could overcome their fear of entertaining in front of people – they could gain confidence," Hardy said. "It's good practice for them to improve in a skill. It also gives students the chance to do something they love.
The SPB continually puts in a lot of work to present this event every year. A collaborative effort is required to ensure the show lives up to the standards set by SPB.
"It takes a lot of board members to organize this event," Jurva said. "The director of annual events is the main person involved. You also need the creative director and the marketing director to advertise. The Technical Director plans the light and sound and the entire board works together on the night of the event to make sure everything runs smoothly.
The OU Talent Show provides an exciting evening of entertainment for OU students and attendees. The occasion offers artists a night they will never forget. Audience members also benefit as they can have an exciting time and support their friends.