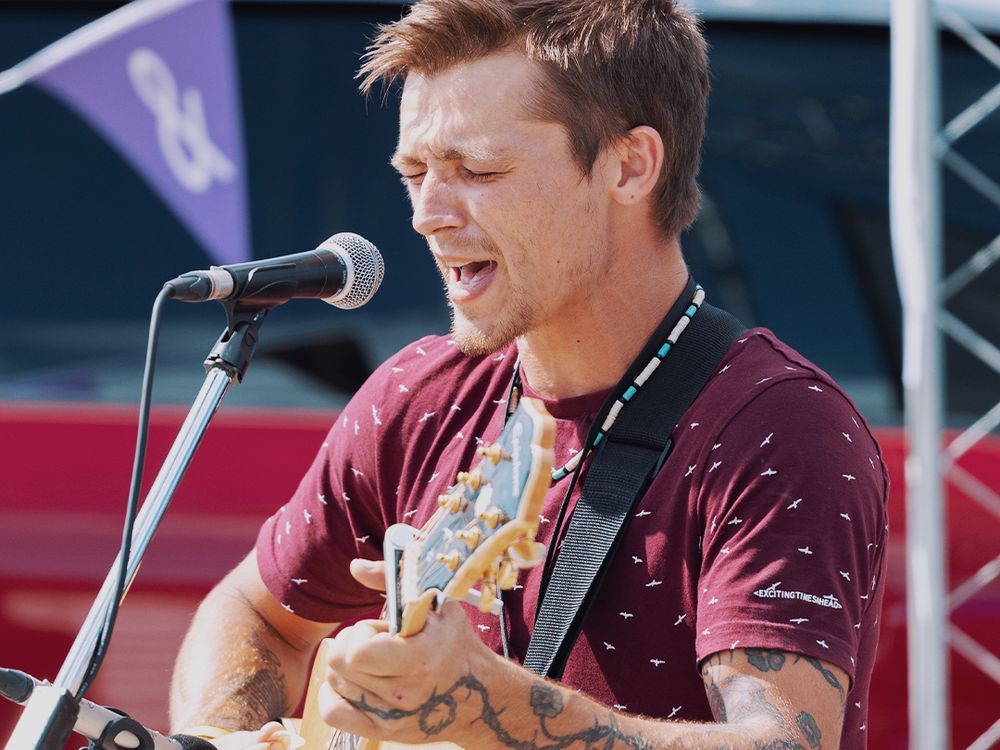 Tailgate Talent Show takes to the festival stage
Content of the article
The musical winner of this year's Tailgate Talent Show will receive a special award that could jump-start their career.
Content of the article
"This year we're going to change things up," said Dean Rainey, executive producer and director. "The winner of a music act will get production and studio time with Darren Magierowski's music production team at Jukasa Media Group and walk away with a radio-ready single.
The experience of creating a single is "incredible", he said.
"They get studio time for recording, they get mixing, mastering, with the end result being a radio-ready single. Just the experience of sitting in the studio with a producer like Darren is incredible. So we're really excited about that.
The collaboration with Jukasa Media Group is not the only novelty of this year's competition. Tailgate is also partnering with the Simcoe Heritage Friendship Festival to film the first two episodes of the season at the festival's Community Stage on August 1.
Content of the article
Rainey said the production team were delighted that the new collaboration with the festival was a perfect fit for the show and the audience.
"It's just a way to help them and they can help us, we get more exposure and they have a space-filling number for Monday."
The taping will take place on the last day of the Simcoe Heritage Friendship Festival, which runs from July 30 to August 30. 1.
Seats for Simcoe recordings are full, but people can still submit auditions for other locations.
Two episodes will be shot in Sudbury on August 13 and two in Goderich on August 27. The final will be filmed in September at the Waterford Legion. Deadlines for applications are August 6 at midnight for Sudbury and August 20 for Goderich.
The team encourages people of all talents to register for the show.
Content of the article
Winners of a non-musical act receive a grand prize of $1,000.
"We encourage all those who have talent. I wish someone would come along and do something crazy that would make good TV. We're also looking for the unusual and the interesting," Rainey said.
Judges will include Magierowski, producer at Jukasa Media Group; Guinness World Record holder and illusionist Lucas Wilson of Port Dover; and singer-songwriter Felicia McMinn from Port Dover.
Jakusa Media Group, based in Ohsweken, has worked with top bands such as Alexis on Fire and Three Days Grace. McMinn is a former winner of the Norfolk Has Talent contest.
Tailgate Talent Show will air on screens across Canada on Eastlink Community TV.
For more information, visit www.TailgateTalentShow.com.