Which talent show should you audition for? Take this quiz to find out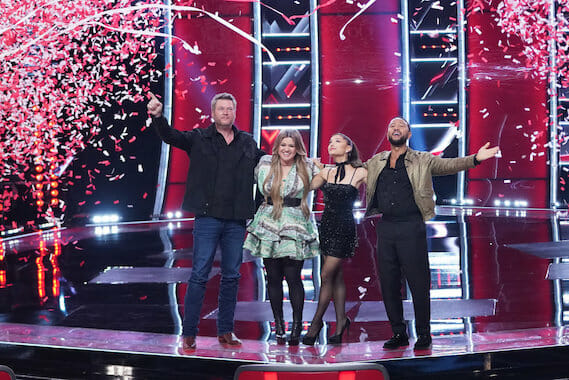 Tyler Golden/NBC
Have you ever wondered which talent show you should audition for? Fear no more, we will help you decide. Tell us a bit about yourself and we'll tell you which show YOU should audition for. Are you talented? If your answer was yes, you found the right quiz. We know your talent. We know which show you'll excel at.
Quiz Maker – powered by Riddle
The voice Season 21 is well underway and the very first Team Ariana is causing a stir. Fans are so excited for the next live rounds, which are set to begin Monday at 8 p.m. ET on NBC.
While Team Ariana might be the funnest and most family-friendly, Team Kelly's powerhouse singers show up week after week. With less than a month left in the season, we come when it's your chance to vote for who you want to see win this season of The voice.
In the meantime, let us know in the comments below which talent audition we'll see you at!
Tell us what you think of this article