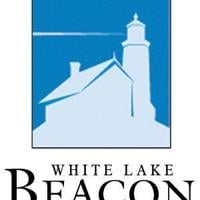 White Lake Youth Council to Host Talent Show | white lake beacon
The White Lake Youth Theater Council will host a community talent show on April 16 at 2 p.m. as part of a fundraising effort that will go toward future projects in the program. This talent contest is open to all members of the community, at any age.
White Lake Youth Theater Artistic Director Alexxander Evergreen wants to encourage all members of the White Lake community, regardless of talent, to audition. "No matter your act or your age, we want everyone to give our talent show a chance," he said.
The auditions will take place on Wednesday March 30 from 5 p.m. to 7 p.m. According to Evergreen, the ideal number of acts will be between 10 and 15. There will be a $10 fee to those chosen to play. Virtual auditions will be accepted as needed.
"The idea for the Talent Show was developed by our board of directors," he said, "They were inspired by a desire to bring their community together while celebrating each other and creating opportunities for those who might have miss them before."
This is the Youth Theater's first fundraising event, according to Evergreen. "Their goal is simply to create an enjoyable experience for everyone involved," he said. The White Lake Youth Theater Council will provide awards for 2 voice acts and 2 non-vocal acts, as well as an honorable mention for both categories.
Doors open April 16 at 1:30 p.m. Tickets are $5 for children under 12, $12 per adult and $40 for a family of 4-6.